Cloudy Walk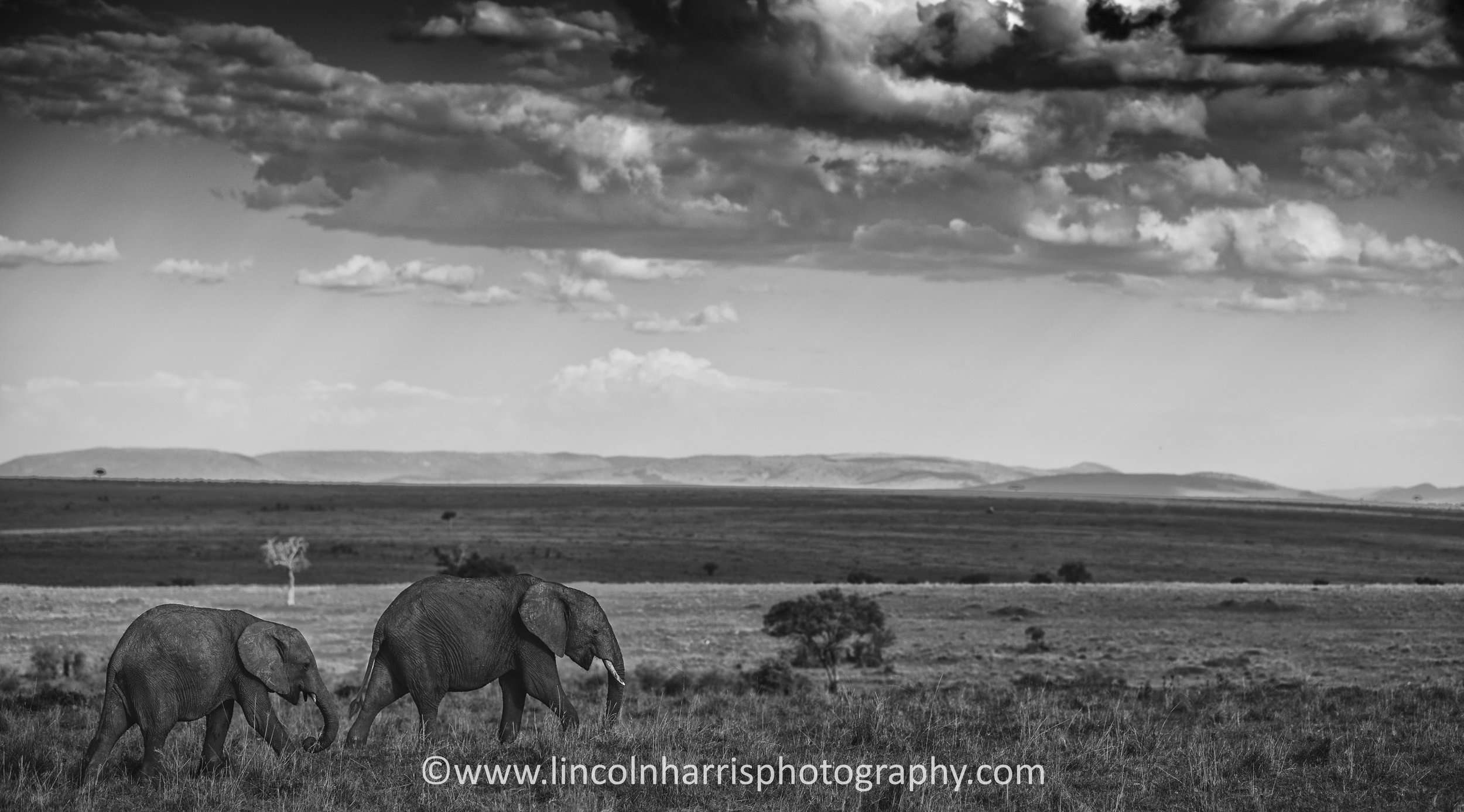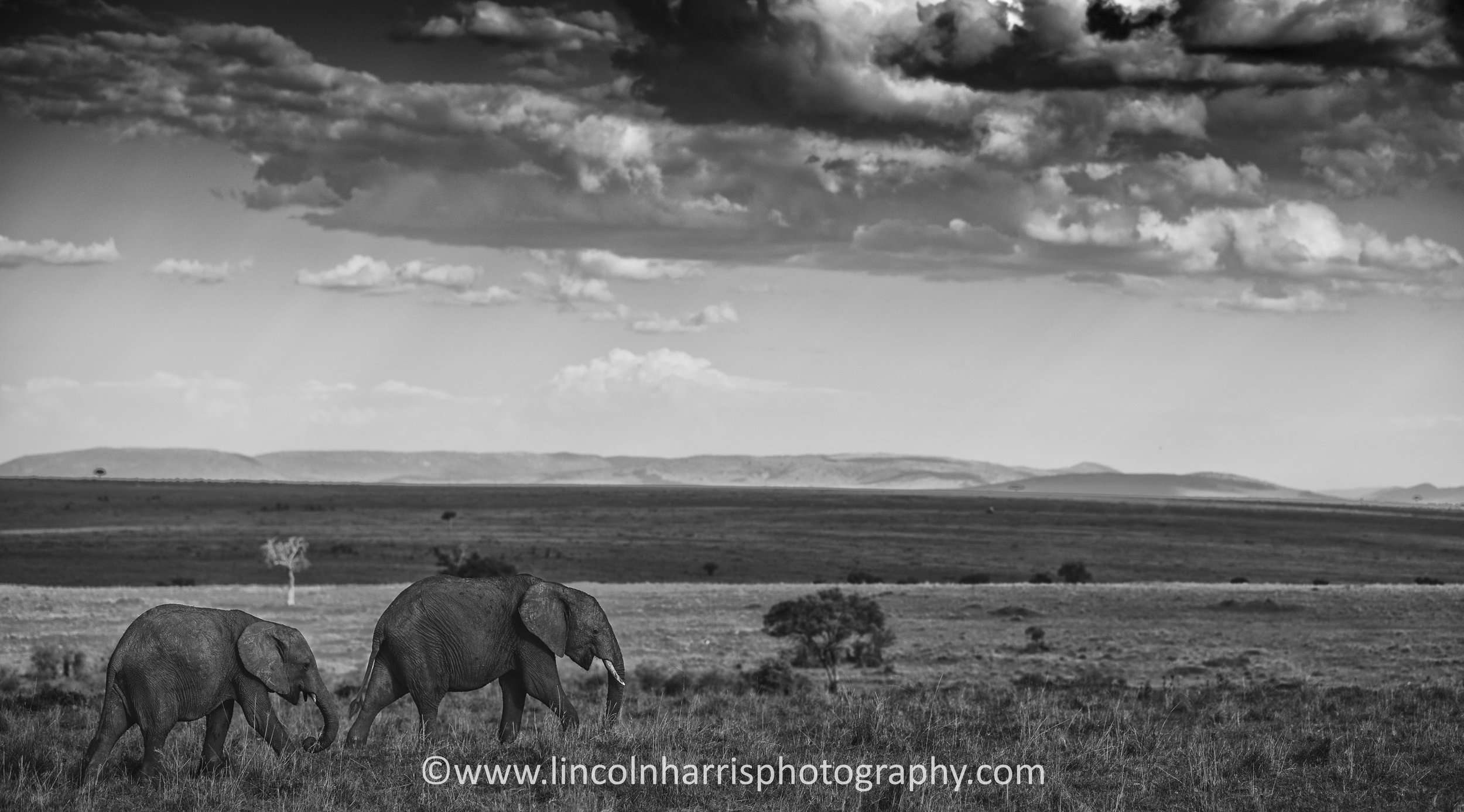 Cloudy Walk
"Cloudy Walk" - Wow - where to start? I loved everything about this Memory of Elephants walking around as soon as we saw them. In all the herd had about 20 members which is really rare to see these days so I was thrilled by that but I wanted to tell the story of just a few of them and the clouds were just perfect but for the longest time they just meandered around and wouldn't line up how I would want for the shot. They looked all jumbled up but it was actually sort of nice because I knew that for a while the shot wouldn't be there so I just relaxed and enjoyed being among them and letting the moment happen and develop.

Finally, this mom and calf set off towards a line that would put them exactly where I wanted, the light working perfectly and the clouds still really putting on a display in the sky that I could see this image coming together. Of course then the mom stopped and the calf got too close and into the image and I thought the whole shot was going to be ruined but then they got moving again and just perfectly walked with all the legs separate, trunks looking lively and with enough separation to give each its own space but not so much that it didn't feel intimate and - click. This image.

Preparation is a huge part of photography but so is patience. If you rush in and out of moments you can sometimes get images that are neat but so much more often you won't get to see these more relaxed, natural, moments. I was really lucky to be with an excellent guide and I learned a long time ago to listen to the experts in a region - all the research in the world is useless if you don't pay attention to those who live there.

I hope you enjoy and may one day get to see and make your own Memory of Elephants.
All prints are available to be printed in the following manners:
Aluminum: Using infused dyes directly onto the metal your print comes alive in a modern luminescent manner. Float hangers make this image seem to jump off the wall and it's ready to hang.
Framed: The image is printed, mounted, matted and framed in a made in the USA handcrafted frame. This includes consultation with you and shipped to your door in the continental United States. The print is printed on Epson Premium Lustre 240gsm paper using archival inks then mounted on an acid free foam core, then matted with acid free matting all underneath UV protected acrylic - finished, presented and framed - the perfect complete package.
Shipping via UPS to the United States is included in the cost of each print. Contact me for International Shipping costs.